Generate Twice the Sales -- at Half the Cost -- with These Simple and Amazingly Effective
Postcard Marketing Secrets
Why pay thousands of dollars for fancy direct mail packages that cost you a small fortune, take forever to mail, and produce little or no response...
...when you can generate all the leads and sales you need -- with quick and easy postcard mailings -- that cost you only a few hundred dollars each!
Dear Marketer:
May I let you in on the direct mail industry's "dirty little secret" … the discovery of which can skyrocket your response rates while saving you a fortune?
The secret is that ad agencies, copywriters, and other vendors routinely push clients to the marketing programs that are most lucrative for the vendor – and NOT the most cost-effective for the marketers.
Big surprise, right?
Copywriters, for example, talk clients who can't really afford it into hiring them to write, at outrageous fees, elaborate multi-component direct mail packages – and fancy magalogs – that cost a bloody fortune.
And of course, even when the mailing flops for the client who should never have done it in the first place, the copywriter doesn't suffer – but instead, collects a nice fat fee.
List brokers, printers, letter shops, ad agencies, copywriters, and graphic artists all love creating big mega-mailings, because it's fun and lucrative.
But often, what works best for small businesses is something exactly the opposite of these mega-mailers....
Little pieces of paper: tiny self-mailers that cost pennies apiece but generate big ROI for marketers.
I'm talking, of course, about the humble postcard.
A piece of stiff paper stock, measuring only a few inches square, postcards may seem simple to write and design – but watch out!
The limited space for copy and graphics actually makes postcard marketing more challenging in some ways than writing a sales letter -- or even a 20-page magalog!
Postcards can achieve near miraculous results for your business and your clients – IF you know what works (and what doesn't) in postcard marketing.
And now I want to share with you these "forgotten" secrets of successful postcard copy and design -- if you will let me.
Make money... by mastering the "lost art" of postcard marketing
If you are a MARKETER, knowing how to get results with a simple postcard can save you a fortune in creative and production fees – and generate a flood of new business leads -- at a fraction of the cost of other direct mail formats.
If you are a COPYWRITER who knows how to write postcards that work, you can offer your clients a low-cost alternative to other more expensive forms of marketing.
When your postcard works like gangbusters for the client, you'll win their praise, loyalty – and their repeat business.
Yet for so many copywriters and marketers who have been trained only to write magalogs, Web sites, and multi-page sales letters, the art of creating "short-form" DM – postcards -- is largely a lost art.
And that's where we can help.
In our e-book, the Postcard Marketing Handbook, Lina Penalosa and I show how to succeed at postcard marketing – and write winning postcards that absolutely knock your client's or boss's socks off while setting new sales records.
In this step-by-step guide to postcard marketing, you will discover:
4 steps to planning a successful postcard marketing campaign... all must be completed before you write a single word of your postcard copy. Page 6.
Increase your postcard response rates and sales with "RFM." Page 19.
5 reasons why a simple postcard can often blow your other marketing pieces out of the water. Page 8.
How to calculate the response rate you need to make your postcard mailing profitable. Page 21.
The 3 marketing situations in which postcards work best. The good news is you encounter them every day. Page 9.
What response rates for lead-generating postcards can you expect? Page 23.
You get a call, quote your price, and the client tells you, "That's too much, I have a copywriter who can do it for half that." Here are 6 simple words that instantly overcome his price objection.
Using A/B split testing to improve your postcard marketing results. Plus: the 5 most important variables to test. Page 59.
5 steps to writing highly persuasive postcard copy that gets your phone ringing off the hook – and drives a flood of traffic to your Web site. Page 31.
Generate low-cost leads for industrial and b-to-b products with postcard deck advertising. Page 62.
How a building engineer generated a 10% response rate with a postcard promoting their consulting services. Page 10.
12 secrets of crafting sensational headlines that grab your readers by the lapels and don't let go. Page 34.
What works best – a single postcard or a series of multiple postcard mailings? Answer on page 24.
7 proven tactics for writing winning postcard headlines. Plus: the 5 types of headlines never to use in postcard marketing. Starts on page 67.
How to intensify prospect's desire to alleviate his pain by trying the product featured in your postcard. Page 37.
5 rules for getting more testimonials -- and using them to create awesome credibility while overcoming skepticism and doubt. Page 40.
Marketer who sells hobbyist kits by mail order generates 5% response with a simple postcard mailing. Page 11.
6 postcard writing secrets that can greatly increase your postcard ROMD (return on marketing dollars). Page 73.

How to sell your reader on your product or offer with emotionally charged benefit statements. Page 42.
Graphic design ideas for adding visual interest to your postcards. Page 75.
Best offers for postcard mailings – and why they work so well. Page 25.
Make more sales by overcoming the prospect's objections and answering his important questions. Page 46.
Postage rates, dimensions, and paper weight requirements for standard and oversize postcards. Page 14.
How to make your product seem exclusive, special, and even rare – despite the fact that you're selling it with an ordinary postcard. Page 50.
Does size matter? Choosing your format: standard vs. oversize postcards. Page 27.
Create a sense of urgency with one of these proven "act-now" postcard motivators. Page 52.
4 ways to get great mailing lists for your postcard marketing campaigns. Page 15.
How to get your postcard recipients to request a sample or free trial of your product. Page 53.
Of course, postcard copy must be as brief as possible, right? Before you answer, turn to page 28.
7 response mechanisms that make it easy for your prospects to reply to your postcards – and when to use each. Page 54.
12 things to consider before you order a mailing list from your list broker. Page 17.
Ways to incorporate reply forms and coupons directly into your postcard design. Page 29.
9 tips for making postcard copy less dense in appearance and easier to read and scan. Page 57.
How to market and promote your postcard copywriting services – even if you have never written postcards before. Page 76.
Where to find: discount postcard printers … clip art … cartoons … stock photography and illustration … mailing lists … marketing software … and more. Starts on page 82.
"Just ordered and scanned through your Postcard marketing Handbook. It's got A LOT of valuable info. in it. Thanks and have a great day Bob!"
--Ron Maloney, Professional Collateral Analysts, Inc.

Order now and save $20
The cover price on our 94-page postcard marketing e-book is $59. And that's what it will sell for when we promote it widely on the Internet later this year.
But right now you can order The Postcard Marketing Handbook for only $39 -- a $20 discount off the regular rate -- less than I charge for just 5 minutes of my time
And that's the price you pay only if my postcard marketing secrets double or triple the response rates to your postcard campaigns -- as I know they can.
If not, the cost is zero... zilch...nada … nothing....
Use it risk-free for 90 days
That's right. If the copywriting and design ideas in the Postcard Marketing Handbook don't double or triple the leads, web traffic, and sales generated by your postcards …
Or you are not 100% satisfied for any other reason … or for no reason at all … just let me know within 90 days.
But we won't charge you $100,000 ... or $5,000 ... or even $100 to help you resolve all your problem situations with difficult clients lickety split.
I'll refund your $39 payment in full. And you can still keep the e-book free with my compliments. That way, you risk nothing.
As the economy continues to falter, marketers are increasingly going to be looking for low-cost alternative to traditional expensive marketing campaigns.
And postcards – cheap, simple, and quick -- are just the answer!
So what are you waiting for?
To order the Postcard Marketing Handbook on a 90-day risk-free trial basis, just click below now:

Sincerely,
Bob Bly
P.S. Order the Postcard Marketing Handbook today and get a FREE copy of my 38-page Special Report, Secrets of Successful Lead Generation (list price: $29).
In this report, you'll discover:
31 ways to get more inquiries from your advertisements – page 3.
Little-known trick gets your phone ringing off the hook from your Yellow Pages advertising – page 20.
10 ways to use direct mail to drive more traffic to your trade show booth – page 23.
The key to great inquiry fulfillment – page 29.
50 quick and easy ways to generate more sales leads from your marketing – page 16.
And more...
Best of all, this bonus report with dozens of tested lead-generating secrets is yours to keep FREE – even if you request a refund on my postcard marketing e-book.
To order the Postcard Marketing Handbook … and get your FREE Bonus Report...just click below now:

About Bob Bly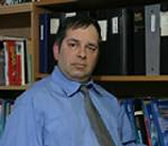 Bob Bly is a full-time freelance copywriter specializing in direct marketing. He earns more than $600,000 a year from his writing, speaking, and consulting, and became a self-made multi-millionaire while still in his 30s. He also earns an extra $200,000 a year, working only a few hours a month, with his spare-time Internet marketing business … and now he wants to show you how to duplicate his "Internet Marketing Retirement Plan" within the next 18 to 24 months!
A copywriter for more than a quarter of a century, Bob has written promotions for over 100 clients including Phillips, Agora, KCI, 21st Century, Weiss Research, EBI Medical Systems, Sony, IBM, AT&T, Grumman, Crain Communications, McGraw-Hill, Intuit, and AlliedSignal.
Bob is the author of 70 books including The Copywriter's Handbook (Henry Holt) and Business-to-Business Direct Marketing (NTC Business Books). He has published more than 100 articles in such publications as Successful Meetings, Direct, Business Marketing, Writer's Digest, and Amtrak Express.
Bob's writing awards include a Gold Echo from the Direct Marketing Association, an IMMY from the Information Industry Association, two Southstar Awards, an American Corporate Identity Award of Excellence, and the Standard of Excellence award from the Web Marketing Association. He has also taught marketing at New York University.
Mr. Bly has appeared as a guest on dozens of TV and radio shows including The Advertising Show, Bernard Meltzer, CNBC, and CBS Hard Copy. He has been featured in major media ranging from the LA Times and Nation's Business to the New York Post and the National Enquirer. He was a featured speaker at the 2006 annual conference of the National Speakers Association.
After years of writing winning online copy that made his clients rich, Bob decided recently to launch his own Internet marketing business. In creating the "Internet Marketing Retirement Plan" in collaboration with Fred Gleeck, Bob took his online business from zero products – and zero income – to over $4,000 a week in net revenues. He did it in less than 6 months, and now is on target to make over $220,000 in annual online sales working just 20 minutes a week!

What they say about Bob Bly's copy and counsel
"Good things are happening. I am getting a steady stream of Trial and Demo requests from the new site. These requestors are filling out the entire contact form. The site is simpler now, and I am still working to make it even more so. I appreciate your work."
—Jim Romano, DataForceOne
"Thank you so much for your wonderful work. It has been a pleasure working with you and I look forward to working with you on another project in the near future. You were always available, quick to answer questions and always exceeded my expectations. You truly are a gifted writer."
—Aaron Griffith, The Griffith
"Bob, again thanks for the great copy. You consistently help us reach customers with compelling, actionable content, when others just can't!"
—William McElleney, IBM
"The feedback keeps coming in and we all agree yours was a truly helpful, useful, insightful and effective workshop. You did a fantastic job inspiring the troops and we've already begun applying some of the key learnings."
—Paul Connors, Copywriting Manager, A large financial services company in the Chicago area
"Bob...your creative work, patience, and 'partnership' with us at IT Group has virtually propelled us to another level of business professionalism and recognition. The response we've received from your letters has been nothing short of tremendous. We've not only derived significant business from these unforgettable mailings – your efforts have sparked a creative energy within our ranks which will assist us in years to come. Thanks for your guidance and counsel."
—John A. Fallone, IT Group International
"I hired Bob on his reputation, and found it is well-deserved. His fact-finding process in preparation to write our copy was both painless and enlightening. The final deliverables were right on time as promised, and better than expected – which is saying a lot because my expectations were high. The first time I read his copy for our project, I literally got chills down my back – he nailed it the first time. Wow."
—Dennis Rosenberg, VP Marketing, VNUS Medical Technologies, Inc.
"Bob Bly did an amazing job with our company brochure. We are very impressed with his capacity to learn our product and to write copy so clearly and pointedly. Bob Bly is a great marketing investment."
Michael Manoussos, Manhole Barrier Systems
"Great white paper! I'm in favor of the entire submission. Please congratulate Bob on a great effort."
—Michael C. Howard, Chasm Recovery
"Your Tax Loopholes ad looked great and is performing very well. Thanks for the strong copy."
—Brian Kurtz, Boardroom
"You did an excellent job. It's been a pleasure working with you on this project."
—Edward Brunet, Decatur Professional Development, LLC
"Thank you very, very much for doing such a great job on the ad. I was one of those folks who would read the ads in the DAK catalog by Drew Kaplan and this was as enjoyable for me as that."
—Chris Pickering, MeritDirect
"Bob . . . Just got the copy and advertisement you did for my new book . . . It's great! You are good! Great job . . . you have tremendous insights into what excites and what sells!"
—Don Libey, Libey Incorporated
"In my opinion, you are the best copywriter in the software industry."
—Judy MacDonald, Director of Marketing, Direct Response
"When I received the piece, I thought, I'll have to skim over it now and read it later. But, once I started, I couldn't stop! You did a GREAT job with Ken's story. I love it. It kept me reading. I'm VERY pleased with it."
—Craig Simpson, Ken Roberts Company
"Bob, it's been a pleasure to work with you!!! Thank you so much! I'm very happy with the copy; I feel it will give me good results."
—Alejandra P. Bigai, Romanicos Chocolate
"Thanks again for a great job."
—Davis Ross, Ross Advertising
"I just wanted to thank you again for the excellent work you did for us. You are the man and I can't tell you how much I admired your approach and service. Although I've never worked with a copywriter before, I think you set the standard pretty high. I look forward to working with you again. You certainly have my vote for the next round!"
—DP Jovine, Tycoon Research
Great job – I'm always amazed at how you can boil the complex down into simple terms. It flows very well."
—Kyle Hodgens, Capital Financial Media
Thank you for the copy. I see why you're the expert. It's so simple, it's brilliant."
"The radio spots are very well done. I am very impressed with your work and copywriting expertise. We will be making the changes to the print ad as you suggested. In the future we may work with you to design a totally new print ad. Again, I'd like to say I'm impressed with your services. You were prompt, informative, and definitely know your stuff. We will be recommending you to others and doing repeat business."
Joshua Andrews, Health Solutions, LLC
"When people get to the promotion, the promotion has a good conversion rate. In one test, it actually had a 14% conversion to sale … can't ask for much better than that."
—David Galland, Casey Research
"I loved the ad! I don't see any reason for revision so I have already put through a check request for the balance I owe you on the ad. We are very excited about this one. I can't wait to see how it does. Thanks so much!"
—Alice Wessendorf, Agora Health Book
"I show off the work that we did on lead generation for negotiation – as well as the conversion program from HMCL – as big successes."
—Paul Szymanski, Harvard Business School Publishing
"Thank you for being very instrumental on making the launch of the wealth management book such a resounding success. It was so successful that we had to request more copies."
—Ingrid Boney, II
"Thanks, Bob! You are awesome to work with."
—Matt Morsa, Stock Secrets, Inc.
"I've spoken to a thousand copywriters over the years and Bob Bly is the best. He knows what he's doing."
—Joe Culotta, Natural Medicine Co.
"I am happy to report to you that your piece out-produced the 4 other packages we tested against it. I want to talk to you about another project..."
—Nick Roumi, Pacific Coast Funding